I was a fan of Jen Sookfong Lee's writing before I was her editor. Being a fan of a writer I end up editing always results in–I want to say a frisson, but that sounds super pretentious–so I'll just say butterflies. I was going to say horripilation, an excellent word that means "the erection of hair on the skin due to cold fear or excitement," but it sounds nasty. And nothing about working with Jen was nasty.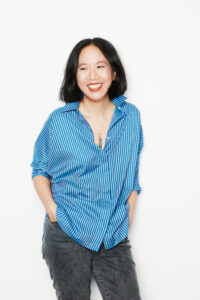 In about 2015, while I was still an editor at Orca, I developed a series called Orca Origins, which focuses on cultural traditions around the world. The books are all written by writers who had lived experience of the culture they were writing about. I found great authors for books on Passover, Diwali, Ramadan, Birthdays, Christmas, and Powwow but still needed a Chinese-Canadian to write about Chinese New Year. My bosses encouraged me to contact Jen, an East Vancouver-born-and-raised writer. To my delight, she agreed to write the book, as long as we could work around her busy schedule of teaching, writing, editing, podcasting and single-parenting.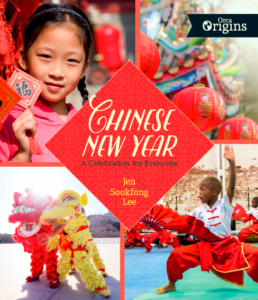 I got over my fangirl jitters as Jen and I built the book around the framework created for the Origins series. I already knew that she was an incredible novelist, poet and short story writer. What I discovered was that her gifts were well-suited to writing middle grade non-fiction. She brought intelligence, commitment and humour to writing Chinese New Year, which was later the basis of a lovely board book called Animals of Chinese New Year. When I wanted someone to write a middle-grade book about the immigrant experience, I asked Jen if she would write it. Again, she said yes. The result was Finding Home: The Journey of Immigrants and Refugees.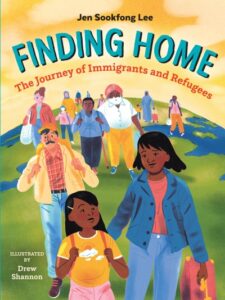 Jen says, "When we started with Chinese New Year, Sarah was instrumental in helping me create a vision for a book I had yet to write, in a genre—middle grade non-fiction—that I didn't have any experience with. Together we decided what needed to be included and the book became a social history of Chinese culture as it travelled around the world with the far-reaching diaspora. What a feat! 
I knew when we started working on Finding Home that it would be a challenge. As it grew, this became patently clear as I worked to conduct interviews and process the very granular, very adult-oriented migration data. I needed Sarah more than ever! With her help, Finding Home became a timely and necessary book that is read by children across North America."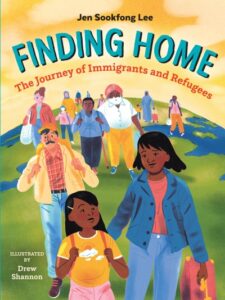 I finally did meet Jen, at the 2017 BC Book Prizes gala, where she was nominated for her wonderful novel, The Conjoined, and I was there as the editor of a nominated book. She was glittery and gorgeous in a long silver-sequined dress. She was also smart, kind and very funny. I wasn't quite stricken dumb, but close.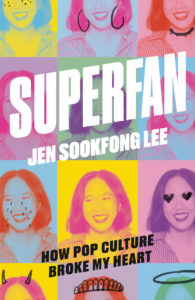 Jen's latest book is Superfan: How Pop Culture Broke My Heart.  Let me tell you, this book's courage almost broke my heart. It also made me laugh–a lot. And wince, and wish I could give Jen a hug. Here's the synopsis Jen sent me.
"Ranging from the unattainable perfection of Gwyneth Paltrow and the father-figure familiarity of Bob Ross, to the long shadow cast by The Joy Luck Club and the life lessons she has learned from Rihanna, Jen weaves together key moments in pop culture with stories of her own failings, longings, and struggles as she navigates the minefields that come with carving her own path as an Asian woman, single mother, and writer. And with great wit, bracing honesty, and a deep appreciation for the ways culture shapes us, she draws direct lines between the spectacle of the popular, the intimacy of our personal bonds, and the social foundations of our collective obsessions."
Visit sookfong.com to find out more about Jen and her books. And then read her books and marvel at what she can do with words. (Yes, I'm still fangirling.)