Verbatim Edits and Book Coaching
For the love of books (and the people who write them)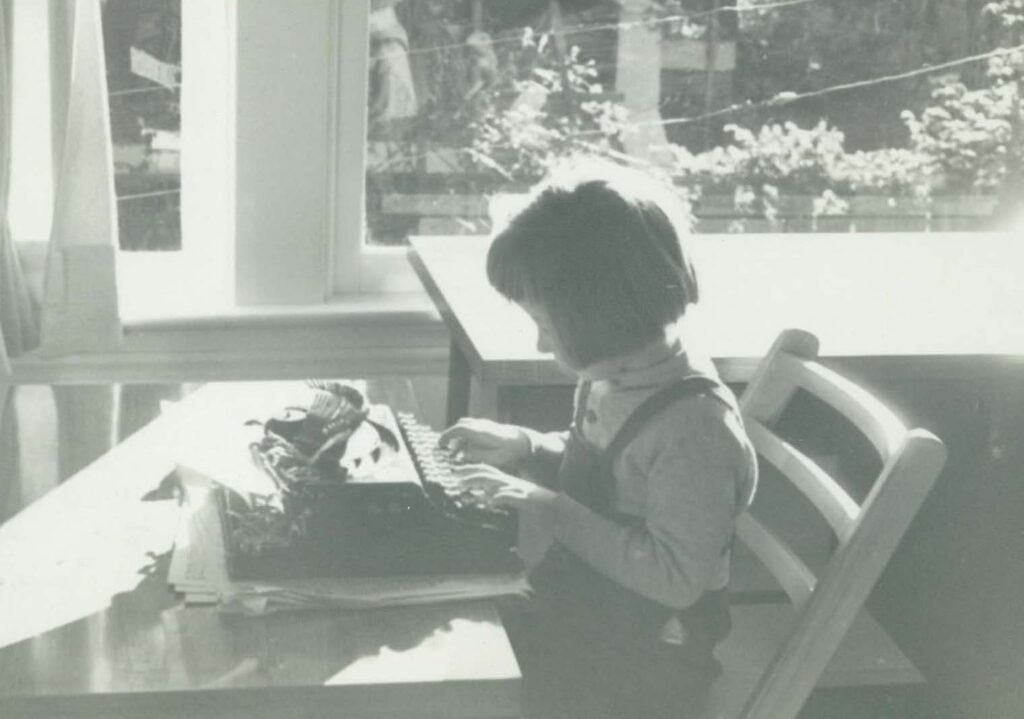 Editor, book coach, and writer
I love all kinds of books— sad ones, funny ones, dark ones, light ones, short ones, long ones. I read a lot of memoirs, and love to burrow into the world of a great novel. 
For thirteen years, I was an in-house editor for Orca Book Publishers, where  I developed, acquired and edited award-winning fiction and non-fiction for young readers.
Before becoming an editor, I was a bookseller, columnist, and reviewer for many years. I have also taught courses on writing, editing, and publishing.
I have been a freelance editor for four years now. I have worked on memoirs, picture books, fiction and non-fiction for adults and children, and books on topics such as decision-making, software leadership and understanding your credit score. My work involves both editing and book coaching. I learn a lot from the authors I work with, and I look on relationship-building as one of my main tasks. 
Many of my authors have been published to great acclaim. 
I know how publishing works and how frustrating it can be to navigate those waters alone.
I am also the author of thirteen books for young readers. You can see them at my author website.
My experience as an author has helped shape who I am as an editor and book coach, too. I understand how difficult it can be to be edited, but I also know how valuable it is. 
I will bring expertise, enthusiasm, attention, humour, empathy and commitment to your work. I will be your cheerleader (but without the pompoms). Together we can set goals, overcome challenges, and find creative solutions to all your writing problems. Let's make the alchemy happen. 
I acknowledge and respect the Lekwungen-speaking Peoples on whose traditional territories I live, work and play
I work one-on-one with new or seasoned writers to create books that will engage publishers, agents, and readers. I offer complimentary 20 minute book coaching consultations. Learn more about my Book Coaching services, and contact me today.
Hands-on editing work usually begins when a manuscript is complete. I edit fiction and non-fiction for readers of all ages. I offer complimentary 20 minute book editing consultations. Learn about my Book Editing Services, and contact me today.
Editor, book coach, and writer.
Helping writers polish their work - word by word, sentence by sentence - since 2005.
I have nothing but admiration for the work that Sarah Harvey put into my book, Mr. Mindbomb. This book is an anthological biography of my late husband, the founder of Greenpeace, Bob Hunter. I conceived the idea for this book over two years ago. I enlisted approximately 45 friends, relatives, admirers, prodigy and cohorts to write short story chapters about Bob's incredible life. To find a common voice, a smooth flow of sequences and to not repeat sentiments took a lot of time. Sarah worked with me to find a way to make this book sing the praises of Bob Hunter in a fashion that would make any reader feel a sense of awe. This is an inspiring book about a Canadian hero and Sarah knew just how to make the work a compelling read. She was astute and knowledgeable and made my book ready to be accepted by a publisher in short order. It was an honour to work with her.
At our first meeting Sarah expressed her concerns about me revisiting the trauma. She had just read my book. Really I had no clue what was to happen next. The journey through each page with her gave me courage and resilience. The timeline she presented made it easier to take the breaks when I did revisit the trauma. Her professional expertise in editing "Genocidal Love" kept my voice on every page. Thank you, Sarah, for your understanding of intergenerational trauma, your kind, caring patience and professional guidance.
Sarah Harvey picked my first YA novel out of the slush pile over fifteen years ago, and since then she has edited more than a dozen of my books: fiction and non-fiction, for children and for teens. She has been a wonderful editor and mentor, has taught me a great deal about writing, and has improved my books immeasurably. She edited my Silver Birch winning novel, Record Breaker, and both editions of my Stonewall Honor book Pride. Other books she has edited for me have gone on to be nominated for numerous awards—including the Governor General's Literary Awards and four BC Book Prizes. Sarah has a keen eye for character development and story structure, respects the author's voice and goals, and always helps me bring my book closer to what I want it to be. She is astute, insightful, thorough, and a pleasure to work with. I highly recommend her as an editor.