Sarah has been instrumental in many of our most important books and specifically she has almost singlehandedly built Orca's growing reputation in the nonfiction area. Her vision for what nonfiction can—and should—be has helped us chart a course with important, personal and passionate nonfiction for young readers. The Orca Footprints, Speaking Our Truth, the Orca Origins…the list goes on. And the upcoming new series for teen readers—Orca Issues—which takes a stand on important, difficult topics. Sarah is also an accomplished YA author and we have had the honour of publishing a number of her novels over the years.
—Andrew Wooldridge, Publisher, Orca Book Publishers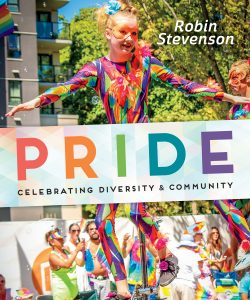 Sarah Harvey picked my first YA novel out of the slush pile over twelve years ago, and since then she has edited more than a dozen of my books: fiction and non-fiction, for children and for teens. She has been a wonderful editor and mentor, has taught me a great deal about writing, and has improved my books immeasurably. She edited my Silver Birch winning novel, Record Breaker, and my Stonewall Honor book Pride. Other books she has edited for me have gone on to be nominated for numerous awards—including the Governor General's Literary Awards and four BC Book Prizes. Sarah has a keen eye for character development and story structure, respects the author's voice and goals, and always helps me bring my book closer to what I want it to be. She is astute, insightful, thorough, and a pleasure to work with. I highly recommend her as an editor.
—Robin Stevenson, author of Pride: Celebrating Diversity & Community, a Stonewall Honor book
I had the privilege of working with and collaborating with Sarah on the non-fiction book Speaking our Truth: A Journey of Reconciliation. The book is written for 9- to 13-year olds and shares both the truth and the hope of reconciliation. As you can imagine, this was a daunting task. We both understood and felt the immense sense of responsibility to "get it right." We quickly became a team and as a writer I relied heavily on her guidance, experience, tenderness and wisdom. I know for a fact that Speaking our Truth would not be the book it is without Sarah as the editor!
—Monique Gray Smith, author of Speaking Our Truth: A Journey of Reconciliation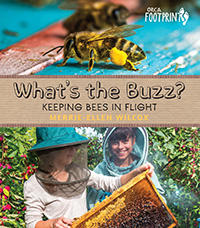 Sarah Harvey is an editor's editor—literally in my case, since I'm both an editor and one of Sarah's lucky authors, but also because she embodies everything we editors aspire to in our profession. Her knowledge of the publishing industry, gleaned from many years and many different contexts, is vast. She has a clear sense of what works and what doesn't. And perhaps most importantly, she's an author's best friend and advocate; especially through her finely tuned ear for authenticity and voice, she brings out the very best in the writing and makes it sing. Any author who gets to work with Sarah is truly fortunate.
—Merrie-Ellen Wilcox, author of What's the Buzz and After Life
Razor-sharp, skilled, savvy, honest and meticulous, Sarah Harvey brings a wealth of publishing experience, a keen editorial eye and a wicked sense of humour to the editing process. It's a wonderful thing to have Sarah on your team; she has been an integral part of mine for six novels. I honestly can't recommend Sarah highly enough.
—Alison Hughes, author of Hit the Ground Running, finalist for the 2017 Governor General's Literary Award.
I'm not exaggerating when I say that I would trust Sarah with my life—because my writing is my life. I consider myself blessed to have been working with Sarah for more than a decade. Her editing feedback has made me a far better writer. She has pushed me to go deeper into every one of my books—both fiction and non-fiction projects. Sarah is wise and incisive and she asks great questions. I also appreciate that she's forthright and kind. I don't know what I'd do without her in my life!
—Monique Polak, author of What World is Left, winner of the Quebec Writers' Federation Literature Prize
Sarah has a fantastic sense of story and a gift for keeping writing and writers focused. As a freelance editor working in the freelance world, she's exactly the person most writers need to get and keep their projects intact.
—Mark Leiren-Young, author of Orcas Everywhere (forthcoming)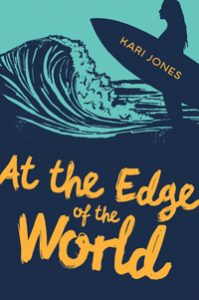 I always feel a sense of relief when I know that Sarah is going to edit my work. Like all the best editors, she has the ability to see into the story and find the places where it needs to be propped up or explained more clearly. She unerringly finds the places I've been lazy or uncommitted and points them out to me. I can't tell you how many times I've said a tiny prayer of thanks that my books didn't reach the public until after they'd been through her hands.
—Kari Jones, author of At the Edge of the World and A Fair Deal
I've been lucky enough to work with Sarah on ten books, both fiction and nonfiction. I trust her completely about all things literary, and I love the value that she places on relationships. She has a knack for saying exactly what needs to be said about my work in a way that I can hear it, understand it and run with it. Her insight, vision and generosity make the editing process a rich and wonderful adventure. What a thrill to watch each manuscript grow into a much more powerful and compelling version of itself!
—Michelle Mulder, author of Pedal It!, Trash Talk and many others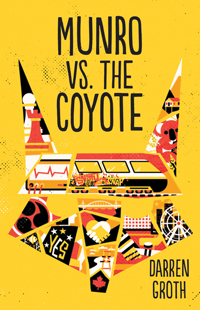 Sarah possesses the qualities of all fine editors: smarts, dedication, passion, good-heartedness. What sets her apart, though, is her skill in guidance. Asking rather than telling, wondering rather than instructing, observing rather than opining…this sort of marvelous, Socratic approach to editing is a rare find. But, then, so is Sarah.
—Darren Groth, author of Munro vs. the Coyote and Are You Seeing Me?
As my editor, Sarah has always been as devoted to each project as I am. She has helped me to identify the underlying ideas in my stories and bring them to the surface; she has helped me to structure my work, to find its shape, adding, cutting and moving around as needed; and she has helped me to make my paragraphs, my sentences as strong and beautiful as they can be. All of that and more, she accomplishes with humour, efficiency and enthusiasm.
—Maggie de Vries, author of Chance and the Butterfly